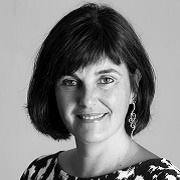 Oxfordshire Acupuncture is the acupuncture practice of Laurence Lemoine BSc (Hons) LicAc
I graduated from the College of Chinese Medicine in Reading in 2006 with a BSc (Hons) awarded by Kingston University, and I have been in practice continually since. I am fully insured.
I practise Traditional Chinese Medicine and Five Elements acupuncture. Both approaches help to restore and preserve health by using acupuncture points spread along the meridians of the body.
I have special interests in the management of PAIN, in GYNEACOLOGY, in promoting FERTILITY and in supporting PREGNANCY
I treat men and women of all ages and my aim is to get to the constitutional root of your condition to achieve long-term health improvements.
I am bilingual French/English and also have a good knowledge of Spanish.
You are welcome to contact me to discuss your condition. I offer a 20 minute free consultation over the phone or in my practice. Please leave a message on 07778570891, via email at oxfordacupuncture@gmail.com or via messenger and I will reply the same day.
News